Welcome to Worship at The Way!
#aPLACEforYOU to find rest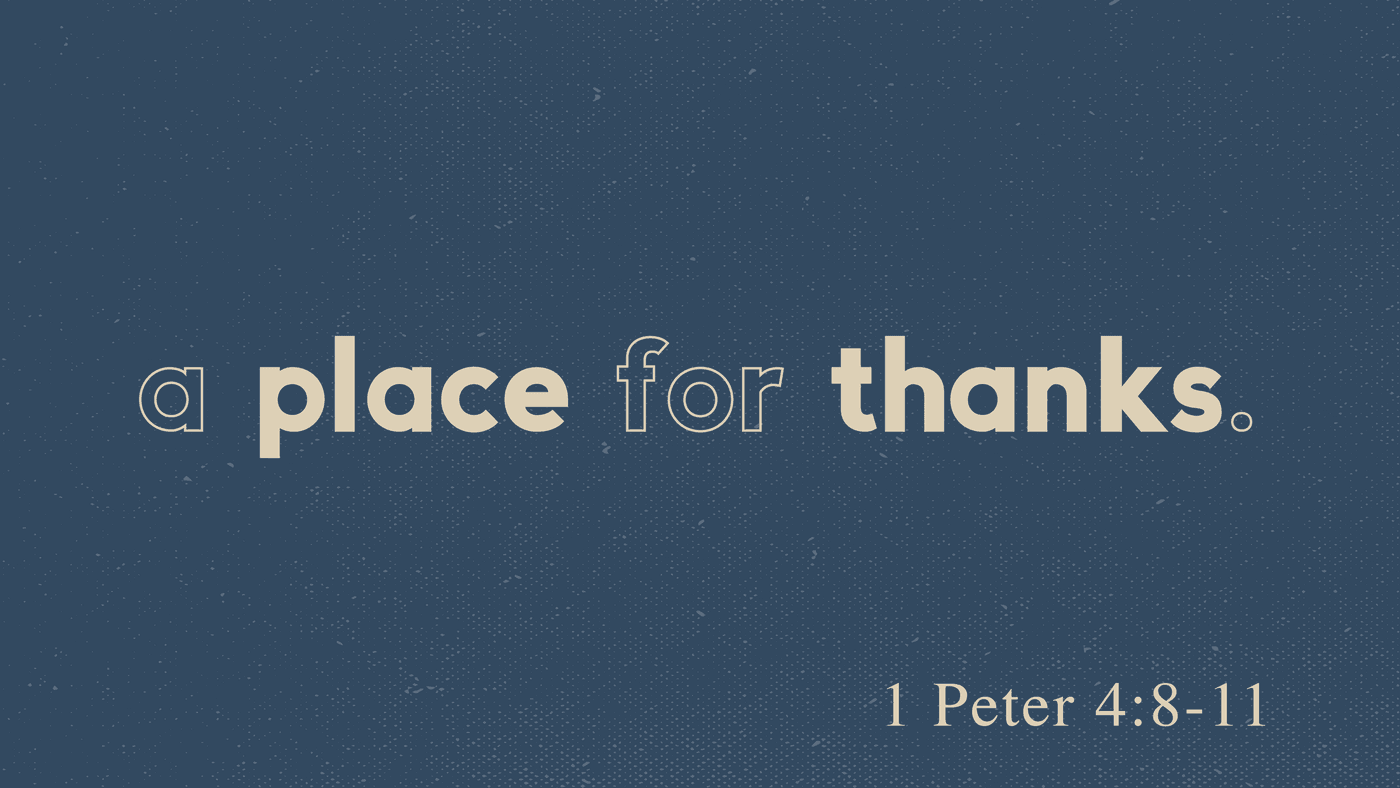 Say "Hello!"
The Way Church family would love to serve you in any way we can during and after worship.
To help us serve you best, please fill in the form below.
There is section for prayer requests in the form.
By selecting Public, we will pray your prayer request together in worship.
By selecting Private, Pastor Matt will pray your prayer privately throughout the week.
Opening Song
Oh how good it is
Oh How Good It Is
By Keith & Kristyn Getty, Elliot Ross Holmes, Stuart Townend
Verse 1
Oh how good it is
When the family of God
Dwells together in spirit
In faith and unity
Where the bonds of peace
Of acceptance and love
Are the fruit of His presence
Here among us
Chorus
So with one voice we'll sing to the Lord
And with one heart we'll live out His word
Till the whole earth sees
The Redeemer has come
For He dwells in the presence of His people
Verse 2
Oh how good it is
On this journey we share
To rejoice with the happy
And weep with those who mourn
For the weak find strength
The afflicted find grace
When we offer the blessing
Of belonging
Chorus
So with one voice we'll sing to the Lord
And with one heart we'll live out His word
Till the whole earth sees
The Redeemer has come
For He dwells in the presence of His people
Words of Forgiveness
A confession based on a Martin Luther's Small Catechism
(read silently)
Heavenly Father, I am a humble sinner, guilty before you of all sins. In particular I confess that I have not done what your Word tells me to do.
I have carelessly caused damage to property and relationships. I have been offensive in words and actions. I have fought with others. I have complained about those in positions of authority over me.
I confess before you, Almighty Lord, that I have not faithfully guided my children, my spouse, or my neighbor to your glory.
I have spoken poorly about my neighbor. I have been greedy and selfish with material things. I have ignored opportunities to hear your Word and receive your Holy Supper.
We observe a moment of silence to confess whatever else we have done against God's commandments in our unique callings in life.
Pastor: God be merciful to you and strengthen your faith.
All: Amen.
Pastor: In John Chapter 20, "Jesus breathed on his disciples and said, "Receive the Holy Spirit. If you forgive anyone's sins, their sins are forgiven; if you do not forgive them, they are not forgiven.""
Pastor: Do you believe that the forgiveness I speak to you is God's forgiveness for you?
All: Yes, I believe.
Pastor: Let it be as God says and you believe. I, by the command of our Lord Jesus Christ, forgive you all your sins in the name of the Father and of the Son and of the Holy Spirit. Amen. Go in peace. Your sins are forgiven.
Opening Song (Continued)
oh how good it is
Verse 3
Oh how good it is
To embrace His command
To prefer one another
Forgive as He forgives
When we live as one
We all share in the love
Of the Son with the Father
And the Spirit
Chorus
So with one voice we'll sing to the Lord
And with one heart we'll live out His word
Till the whole earth sees
The Redeemer has come
For He dwells in the presence of His people
God's Word
Luke 17:11–19
Sermon Song
Now Thank we all our god
Now Thank We All Our God
Text by Martin Rinkart; Tune by Johann Cruger
Verse 1
Now thank we all our God
With hearts and hands and voices,
Who wondrous things has done,
In whom his world rejoices,
Who from our mother's arms
Has blessed us on our way
With countless gifts of love
And still is ours today.
Verse 2
Oh, may this bounteous God
Through all our life be near us,
With ever-joyful hearts
And blessed peace to cheer us
And keep us in his grace
And guide us when perplexed
And free us from all ills
In this world and the next.
Verse 3
All praise and thanks to God
The Father now be given,
The Son, and him who reigns
With them in highest heaven,
The one eternal God,
Whom earth and heav'n adore!
For thus it was, is now,
And shall be evermore.
Sermon
Psalm 100
This sermon is the fourth sermon in a series called "A Place For You".
This sermon is based on God's Word in Psalm 100.
Song of Praise
BROTHERS, SISTERS, LET US GLADLY
Brothers, Sisters, Let Us Gladly
Text by Henry Bateman
Verse 1
Brothers, sisters, let us gladly
Give to God our all, our best
Service hearty, thorough, honest
With a living love impressed.
All our duty, all our striving,
All our time to him belong;
Praise him, then, with true devotion;
Come before him with a song
Verse 2
By his mercy, by his bounty,
By the gift of Christ, his Son,
What great goodness he has shown us,
What high marvels he has done!
Let us to him promptly, freely,
Yield our bodies and our souls,
Thankful that his love protects us,
That His wisdom all controls.
Verse 3
Gracious Lord, accept our service
For the sake of Christ, your Son;
Lo, our hope abides now only
In the righteousness he won.
Bless and save us; help and guide us;
Watch to comfort and restore
Till in heaven we rest rejoicing,
Praising you forevermore.
Confession of Faith
The Nicene Creed
We believe in one God, the Father, the Almighty, maker of heaven and earth, of all that is, seen and unseen.
We believe in one Lord, Jesus Christ, the only Son of God, eternally begotten of the Father, God from God, Light from Light, true God from true God, begotten, not made, of one being with the Father. Through him all things were made. For us and for our salvation, he came down from heaven, was incarnate of the Holy Spirit and the virgin Mary, and became fully human. For our sake he was crucified under Pontius Pilate. He suffered death and was buried.
On the third day he rose again in accordance with the Scriptures. He ascended into heaven and is seated at the right hand of the Father. He will come again in glory to judge the living and the dead, and his kingdom will have no end.
We believe in the Holy Spirit, the Lord, the giver of life, who proceeds from the Father and the Son, who in unity with the Father and the Son is worshiped and glorified, who has spoken through the prophets. We believe in one holy Christian and apostolic Church. We acknowledge one baptism for the forgiveness of sins.
We look for the resurrection of the dead and the life of the world to come. Amen
Thanksgiving
We don't primarily gather offerings to simply keep ministry going (though that is certainly a blessing of our offerings).
Primarily, we gather offerings to glorify God. We consider what God has given us to manage (everything we have), and we offer a portion of what he has given us back to him. Giving an offering is an opportunity for you to express faith in and say "thank-you" to a God who has made life-giving promises to you!
You can do just that by clicking the button below.
Prayer
Prayer Requests
The Lord's Prayer.
Our Father in heaven, hallowed be your name.
Your kingdom come, your will be done on earth as in heaven.
Give us today our daily bread.
Forgive us our sins as we forgive those who sin against us.
Lead us not into temptation, but deliver us from evil.
For the kingdom, the power, and the glory are yours, now and forever.
Amen.
It is truly good and right that we should at all times and in all places give you thanks, O Lord, holy Father, almighty and everlasting God, through Jesus Christ, our Lord, who has called us to be his own blood-bought friends so that we may live under him in his kingdom and serve him in everlasting righteousness, innocence, and blessedness. Therefore with all the saints on earth and hosts of heaven, we praise your holy name:
Blessing
Blessing
The Lord bless you and keep you.
The Lord make his face shine on you and be gracious to you.
The Lord look on you with favor and † give you peace.
Closing Song
Praise God from whom all blessings flow
Praise God From Whom All Blessings Flow
Text by Thomas Ken
Praise God from whom all blessings flow
Praise Him all creatures here below
Praise Him above ye heavenly hosts
Praise Father, Son, and Holy Ghost